A Message From Our Executive Director Of Crossroads For Florida Kids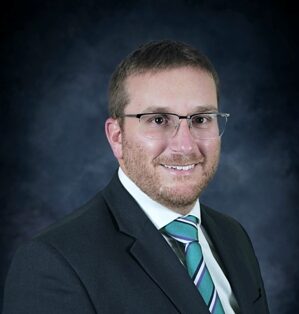 My name is Scott Tolliver and I am excited to serve as the Executive Director for Crossroads for Florida Kids. I graduated from Stetson University in 2008 and earned my juris doctorate from Stetson University College of Law in 2015. I graduated cum laude from law school, completed the honors program, and earned a certificate of concentration in trial advocacy. After graduating law school, I have dedicated my legal career solely to serving as an Assistant Public Defender in Polk and Pinellas counties helping fight for justice for indigent clients that are facing constraints on their liberty.
My eight years as a public defender taught me that many people in the criminal justice system faced crossroads in their youth that either inspired positive change or led to recidivism throughout their adult lives. Oftentimes, I witnessed clients getting harsher penalties due to the consequences of an established pattern of negative behavior that started at a young age. What I learned was a majority of my clients suffered from mental health, substance abuse, and socioeconomic issues that were never remedied and ultimately resulted in a criminal history that negatively impacted their livelihood. I am excited to serve as Executive Director for Crossroads because I believe the organization is already making a significant impact on positively affecting the lives of poor children by identifying these issues and serving as a catalyst for change to aid these children in achieving their goals and dreams.
On a personal note, I am married to my lovely wife, Daniela. We were blessed in August 2022 with the birth of our beautiful daughter, Gabriela. I'm an avid golfer and pursued a professional tournament golf career after college before deciding to attend law school.